Welcome To Grange Veterinary Clinic.
Here at Grange Veterinary Clinic we pride ourselves on giving a friendly and caring service to you and your family pets. We provide a modern, professional and affordable health care for your pets.
Apart from diagnosis, treatment and surgery, we are here to give advice on disease prevention and how to care for the cats and dogs, rabbits, guinea pigs, birds or any other animals that are a major part of your life. Whilst we offer advice and consultations for your more unusual pets, we only offer surgery for cats and dogs.
We aim to make your pet feel at ease in our clinic with a caring and gentle approach to treatment and consultations. Our dedicated staff and Veterinarian are all passionate about pets and avid animal lovers.
At our Veterinary Clinic you'll be fully supported with sound advice first and foremost. We know that helping our clients starts with providing a good understanding of health care issues and treatment options. With good advice and professional recommendations, you'll be well equipped to make the best ongoing health care decisions for your pet.
With fully equipped examination rooms, diagnostic machines and pharmaceutical stores, we provide on-the-spot assistance for nearly all pet health and medical needs. Take a moment to meet our team and our own pets. We look forward to seeing you and your pet again at the next scheduled visit.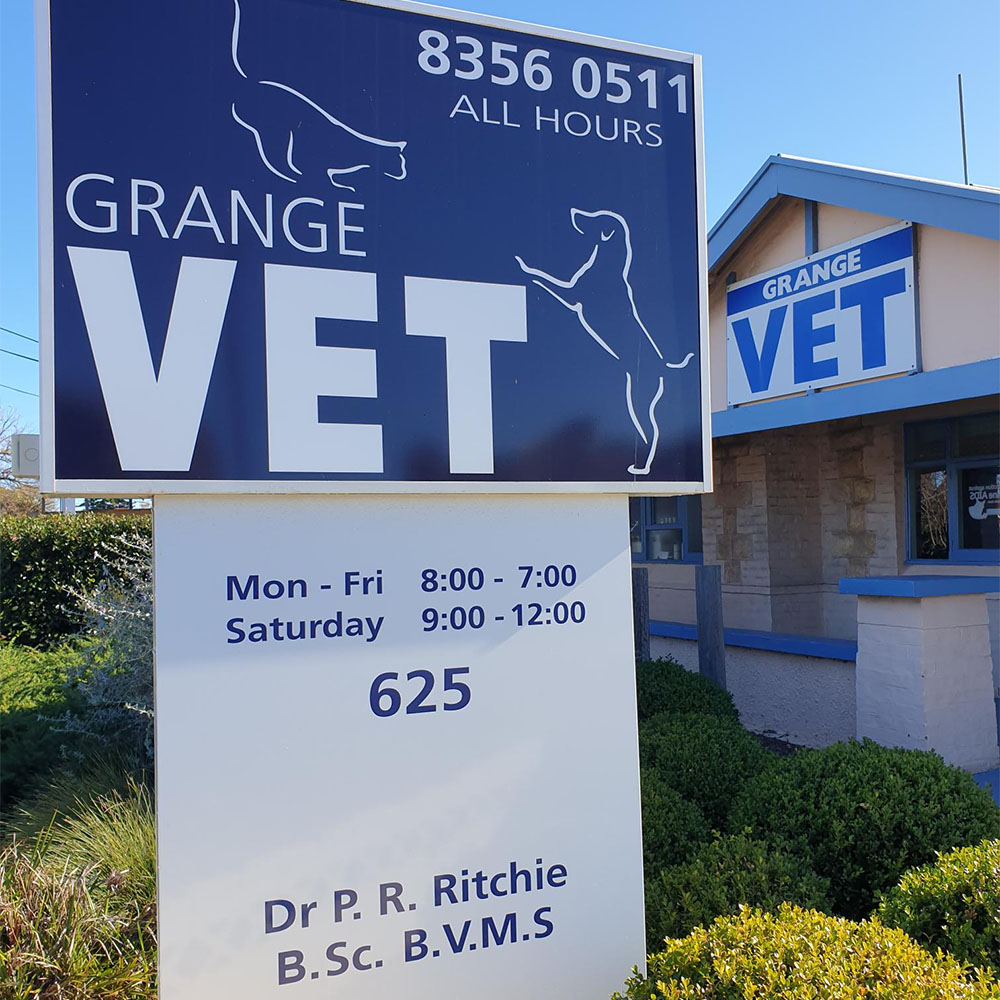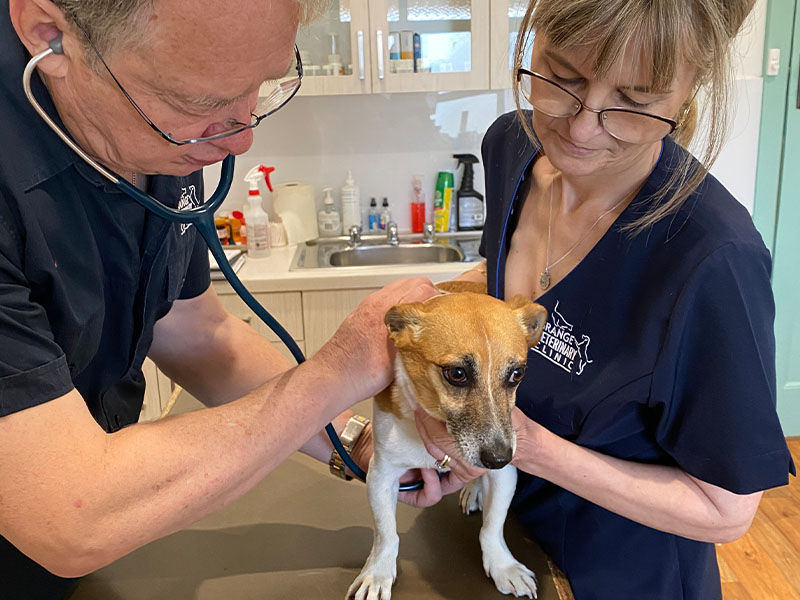 Grange Veterinary Clinic offers thorough and affordable veterinary consultations 6 days a week, Monday through to Saturday. If you're worried about your pet's health, if they've had an accident, or to arrange a general checkup for your pet, please call today.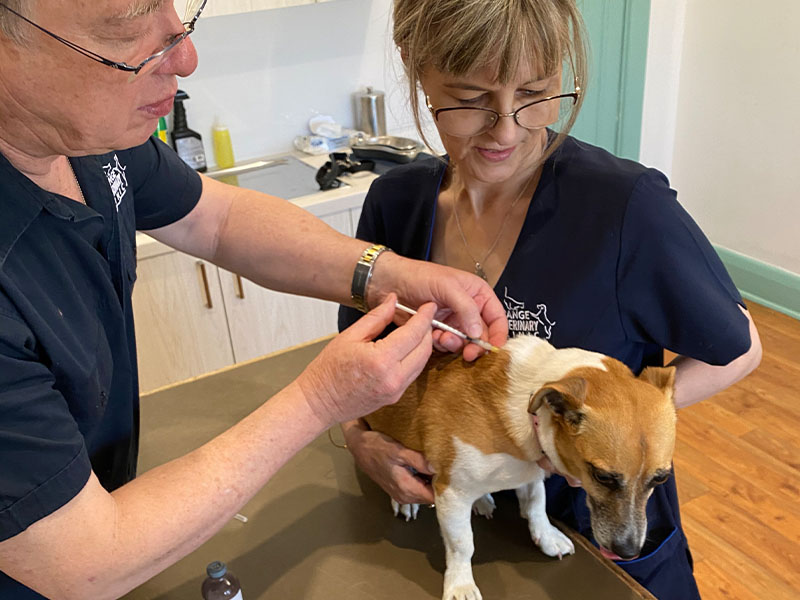 Vaccinations protect your pet from transmissible diseases in boarding facilities, at parks and even when they visit the vet. If your pet has to be hospitalised for any illness, their immune system may already be compromised so you want to make sure they are protected.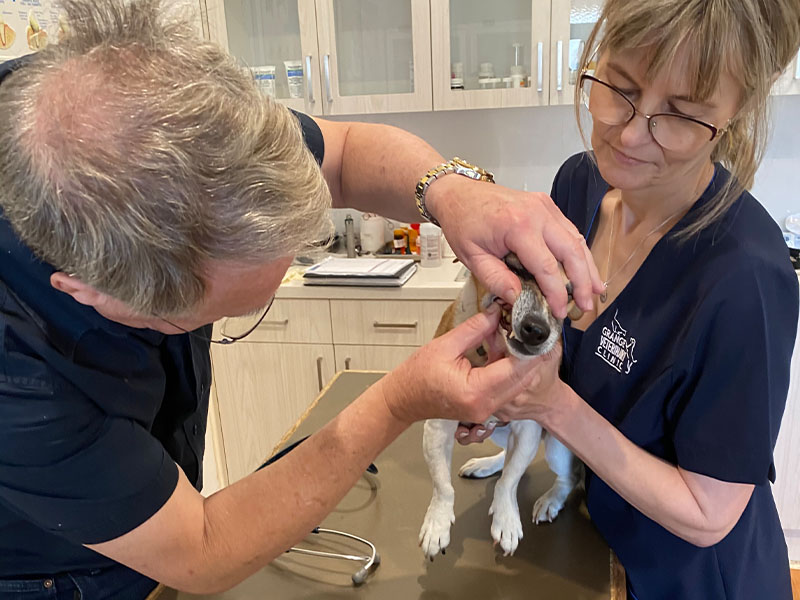 Dental disease is one of the most common diseases in cats and dogs in Adelaide. Not only is dental disease painful for your pet, but the increased bacteria in their mouth can be associated with other conditions such as kidney, heart and liver disease.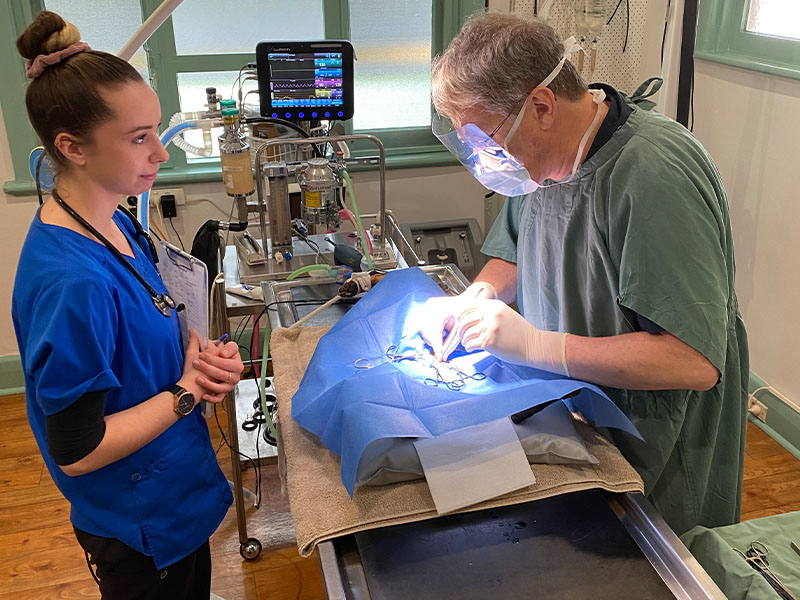 Desexing involves removing part of a pet's reproductive system so that they can't have babies. Usually we perform this procedure are dogs and cats but other animals like rabbits and ferrets can also be desexed. Learn more as to why you should pick Grange Vet Clinic.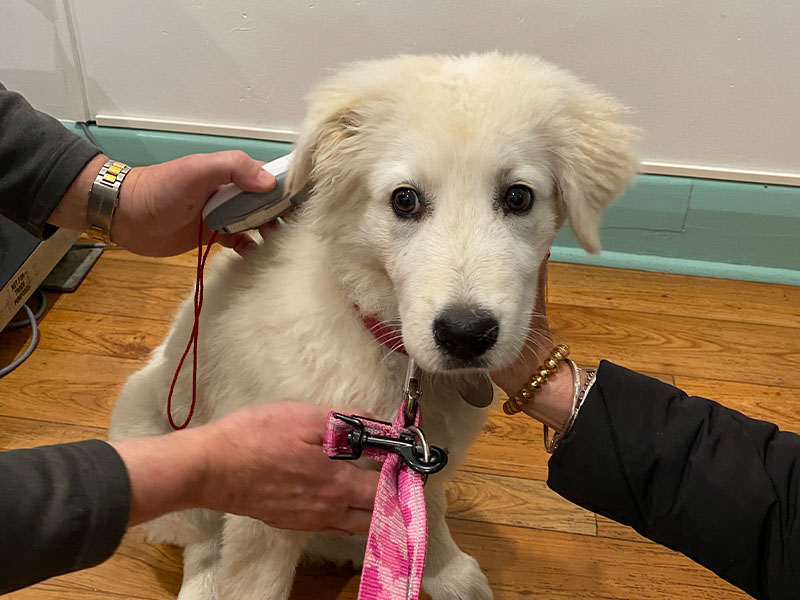 Microchipping at Grange Vet is a safe procedure involving the insertion of a chip, approximately the size of a grain of rice, into the back of the neck. With a scanner, a vet can identify a pet that has been brought into the clinic, and it can be reunited to its owner.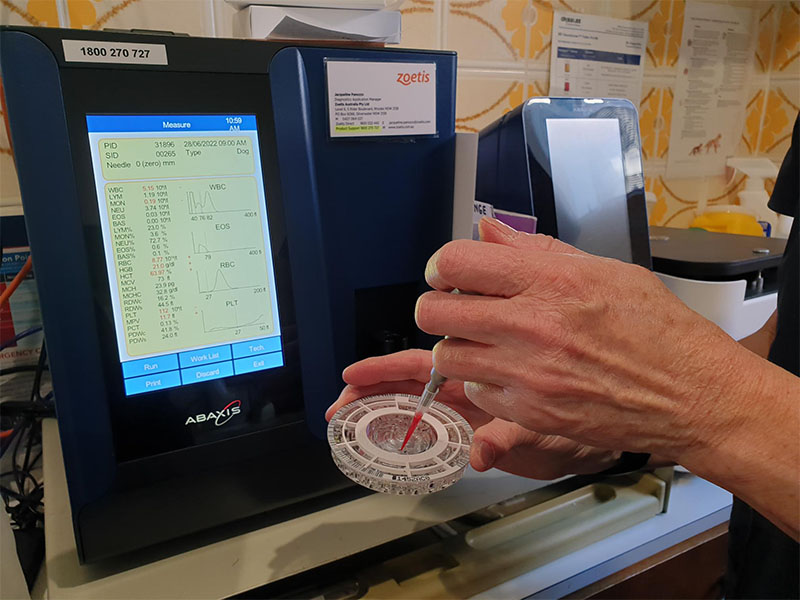 We provide in house pathology tests for all our patients. In house pathology allows us to use blood or urine samples taken from our patients to analyse the animals biochemistry, haematology and urinalysis too quickly assess the condition of the patient.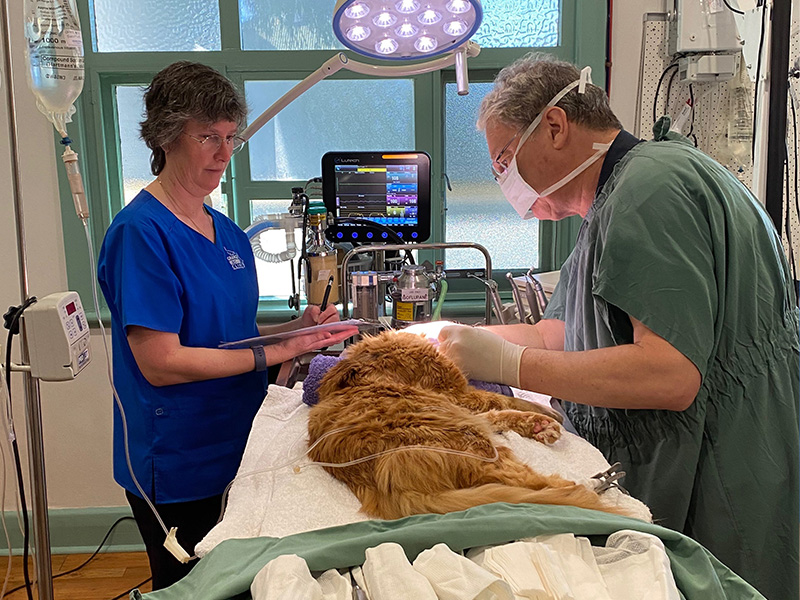 The highly skilled veterinarians at Grange Veterinary Clinic are experienced in all forms of surgery and are committed to getting the best outcome for your pet's health. If your pet requires surgery at Grange Veterinary Clinic our friendly staff will explain to you exactly what's involved and what you'll need to do.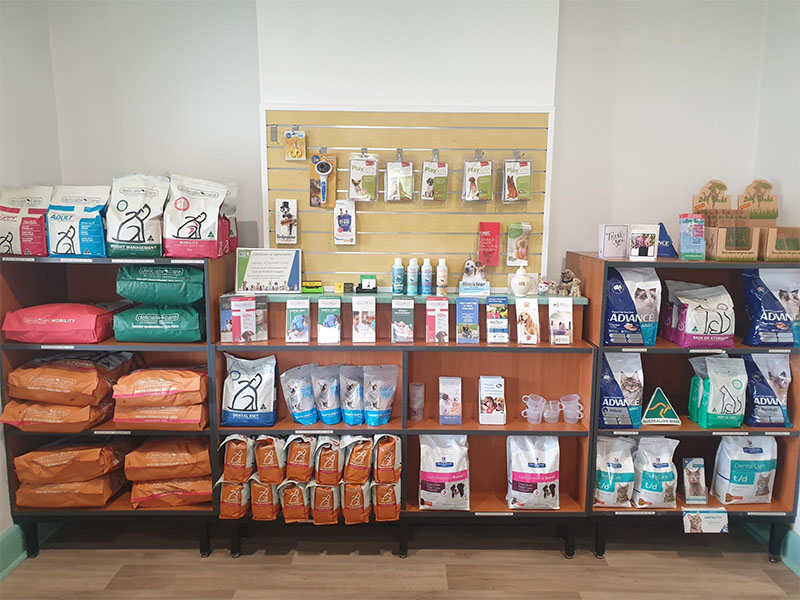 We are proud to sell and support a 100% Australian made super premium dog and cat food that is made by the company N.B. Petfoods Pty.Ltd. in Fremantle WA.  Foods within this range are appropriate for all stages of life from a growing kitten/puppy to a senior dog or cat living out its years.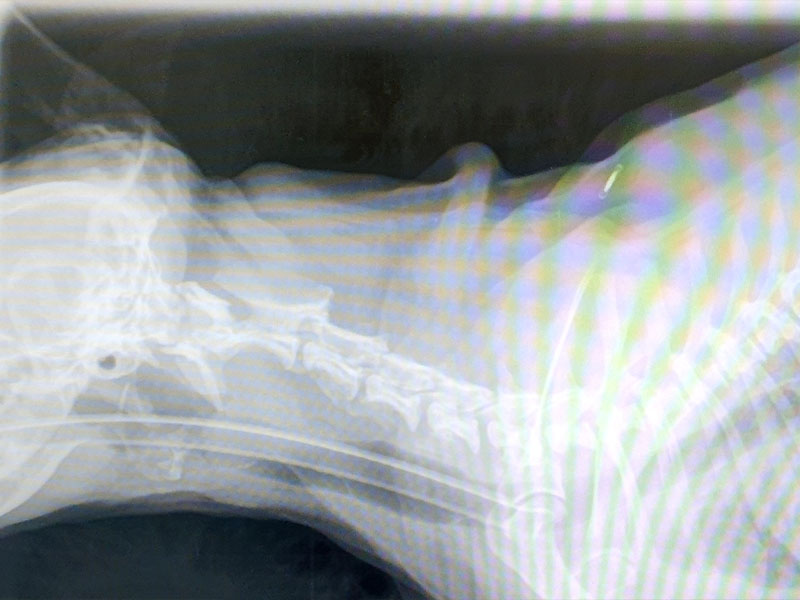 X-Rays
At Grange Veterinary Clinic we have an in-house X-Ray facility that provides us instant results in identifying what could possible be wrong with your loved one. This allows us to get an answer straight away on what our plan of treatment may be as well as acting swiftly in case of any emergencies.
Pet owners trust us to look after the needs of their beloved companions. We are specialists committed to delivering the very highest of veterinary care and affection.